My Beloved Antion of my Heart and Soul
He is gone.
But I still expect him back!
Like, any minute, just showing up…
Just walking in the door…
But… he is gone.
Yet… still… he is
ONE with me.
Merged and melded as ONE we are,
Here, there and everywhere
One till Infinity
All simultaneous
All the time
Never to be parted.
---
Dearest worldwide friends,
Thanking you for all the wonderful things you say/write about Antion,
they are being collected for a website/documentary/movie, a living memorial and more.
More news coming soon including a message from Antion,
Lots of  Love and Blessings,
Aloha and Mahalo!
Elandra
---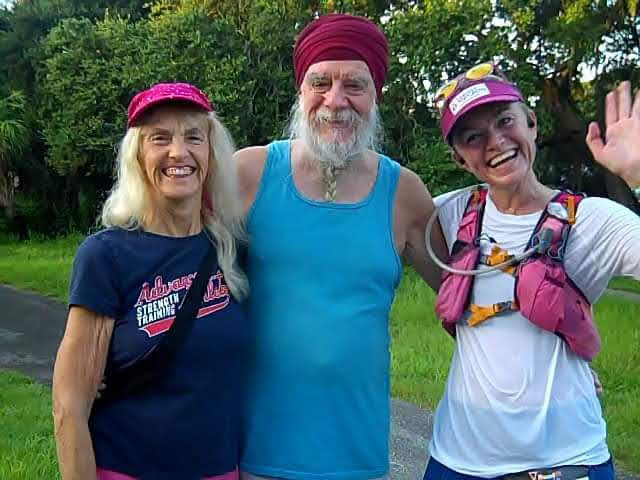 In 2019, my parents were visiting a friend in Gulfport and came to see me running the Pinellas Trail Challenge. Yesterday when I ran by this spot around mile 5ish, it was heartbreaking. I don't know if it gave me some strength to keep going or made the struggle to keep going that much harder. I do feel like it was appropriate that I run and finish for the third time after losing my dad this summer. I wish I had the words to express the bittersweet day that was yesterday.

– Siri Andreassen (FB Post)
---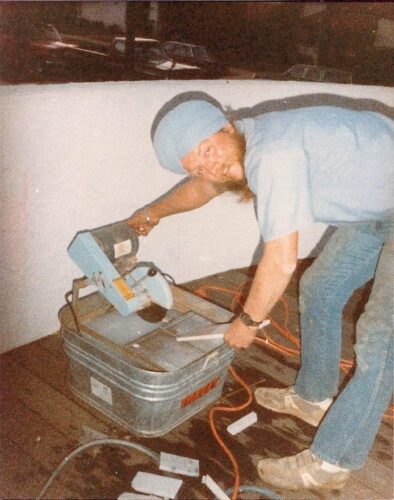 My dad could do just about anything when it came to construction and plumbing. Here he is laying tile in our house in San Diego in 1985.

I would give just about anything to be able to call him up and ask him about why my shower head is dripping yet again, and why I can now hear dripping in the wall somehow related to the air conditioning unit that is driving me nuts. He would know! But even if he didn't, because he didn't know everything (just most things,) I still want to ask him. Like, I REALLY want to ask HIM.

As an experienced griever, I am totally aware that I will feel this many more times in the years to come. And it will hurt a little bit less each time until finally it becomes a momentary blip of sadness that doesn't derail me like this has today.

However, none of that is a consolation right now. Never in all my life will I be able to call my dad EVER again.

And that just really really sucks.

– Pritam Potts (FB Post)