Our Upcoming Travels, now till April 2020
Now in Kauai Hawaii for some weeks and then on to NZ in October.
Somewhere in there Thailand, and back to NZ till April 2020.
Then onto Florida and California… And spending more time in Florida next year.
Sunday, November 10th, 5.00-6.30pm
Sikh Sacred Kirtan from a 500 year Mystical Tradition with Antion Vikram Singh
RARE  MEDITATIVE  MUSICAL OPPORTUNITY!
Aloha friends! We are on our  beloved island of Kauai for one more week, inspired to be presenting Sikh Sacred Gurbani Kirtan – outside the temples for almost the first time ever. We  lived on Kauai for 13 years leading Sacred Sound Celebrations weekly in our yurt in Kilauea and home in Anahola.
Antion Vikram Singh will present in Kilauea Gurbani Kirtan, spiritual music and singing to honor Guru Nanak.
This will be held in a very special,  inspiring and beautiful space, Garden Ponds, a business  run by our dear friends Ken and Jan Bernard with their son Jake, all well known and loved on Kauai. They are world experts in the art of  creating magnificent water gardens, ponds filled with  gorgeous  water lillies, lotuses and fish, and surrounded with awesome sacred statues, and they love to share and teach everything they know. And there is a sale on! Come early to find and buy the best from their latest containers from exotic places!
This is an outdoor but covered location. There will be no food and drink so bring your own water bottle, mosquito repellant, flashlight, warm clothes in case of wind. Bring a cushion for traditional floor sitting, and chairs will be provided. Dress for your own comfort and joy, no need for special dress, as Guru Nanak manifested on Earth as a pure channel of Divine Love, freely available to all, regardless of tradition, religion, ritual or dress codes, past or present.
This  is an opportunity to experience a hitherto secret tradition of meditative, ecstatic union through sacred sound. The Sanskrit-based words and language together with their dynamic soul stirring melodies were created to engender spiritual evolution and reunion with our Divine Selves, and with the Supreme Creator. Sikh Sacred Gurbani Kirtan is so divinely devotional and complex in its unique Sanskrit-based language, ragas and musical traditions that it has been rarely sung anywhere but in Sikh temples – so far! Now it is time, the world needs the high frequency of this inspiring music.
The compositions include Arabic and Persian poems from Sufi, Islamic and Hindu saints such as Kabir. The melodies are in the tradition of Shastriya Sangeet (Indian Classical Music) using Ragas, a system of musical modes and scales designed for specific times of day and to evoke different emotions. A musician who masters this art is called a Ragi. The deeper meanings of the sounds, words, songs and stories – derived from a tradition of courage, devotion and sacrifice – are translated and interpreted by Antion.
For easy understanding and for singing along, the words and meanings of all the compositions are provided. The meditative experience possible through immersion in the vibration and frequency of the sacred sounds of this God-infused God/Goddess-praising language is so – unbelievably   divinely delicious… no wonder they have kept it to themselves! And no wonder  consummate musician Antion  (60s rock star guitarist with the soul of a sacred bard) fell in love with it 4 decades  ago, mastered it, and became the first foreigner ever to sing in their holiest shrine the Golden Temple, and continues to sing  in many temples worldwide. This Indian musical mastery aspect of  Antion the Ragi has been rarely performed in Hawaii because it calls for a master tabla player which Kauai does not have. Now by the power of timing and latest technology Antion is using  electronic tabla and tamboura while singing and playing live, creating a profoundly high frequency devotional meditative call-&-answer experience with transliteration and translation provided.
What is Sikh Sacred Kirtan? This year marks the 550th anniversary of the birth of Guru Nanak. Born in the Punjab in the North West of India, Guru Nanak came as a shining light to a world where religion had become corrupted and tyranny was supreme. His songs and simple message of spirituality, equality, justice, Oneness and respect for women inspired millions as he traveled thousands of miles around India, Tibet, Iraq, Iran, Saudi Arabia and more.
His followers became known as Sikhs and formed the nucleus of what is known today as the Sikh way of life. His poetic and deeply spiritual writings became known as Gurbani – the Message of the Guru – and are sung all over the world in Sikh Sangats (congregations).
More on Antion Vikram Singh Meredith  Antion, originally known as Vic Briggs, was a touring 60s rock star when his soul's longing called him to turn to yoga and delve deep into the sacred teachings of Nada Brahma – the Yoga of Sound.  His interest in Mantra and Shastriya Sangeet (Indian Classical music), led him to mastery of this hitherto secret tradition, and in 1979, he broke tradition by becoming the first non-Indian to sing in the Golden Temple, the most sacred shrine of the Sikhs in Amritsar, India. Known as Vikram Singh, ('invincible lion of courage') Antion became adept at both singing and interpreting Gurbani Kirtan, the sacred music originated by the miracle-manifesting Guru Nanak. As a recognized  authority and spiritual teacher Antion now has travelled  all over the world to teach and sing about  Naad Yoga, (yoga of sound) Naam (the frequency of the Divine), Simran (repetition of the Divine Name),  and Shabad (the Divine Word that manifests as Gurbani as well as the spiritual force that is Guru). Later when Antion studied Hawaiian mele (song, music) and oli (sacred chant) bringing him to an even deeper understanding of how the voice can create the power of Aloha (on-going, living love),  he was recognized and honored with  invitations to perform the sacred 'oli' chant  for the Hawaiian governor, and for an international Chant competition.
As  an expert in – not one but  two – sacred traditions,  his life, (teachings,  sessions, concerts, workshops, music recordings)  are  about sharing the use of Sacred Sound and Sacred Voice to become one with  the Divine, in the context of  the essential message of both cultures, to engender the core Oneness of all people and denominations, including  honoring and  respect of women, and  equality for  women, and the  healing, helping and feeding people with love. For more information, see websites and facebook pages:
https://www.facebook.com/AntionMusicFanPage/?modal=admin_todo_tour
http://www.gardenpondskauai.com/
Tuesdays, 7pm. Princeville Foodcourt, Kilauea, Hawaii.
Antion 60s rockstar, sacred musician, performing Princeville Foodcourt, no charge.
Come to hear master guitarist, maestro musician Antion play with Bryn, come dance and sing along!  Eat Thai food at Princeville food Court, or bring your own, no charge, join our fun longtime Ohana.
Kundalini Naad Yoga & Tantric Sacred Voice
See our Workshops page for full details about empowering sessions with Antion.
Lomi Chi Holographic Healing & Fifth Chakra Healing
Full details of this extraordinary healing process can be read on our Lomi Chi page.
Goddess Workshops
Empowering Women to Embrace Immortality and Rejuvenation. Go here for full details of the Goddess/ Mother/Earth perspective.
Healing the Inner Selves: Emotional Healing in Challenging Times
This workshop is based on emotional healing techniques developed separately by Elandra and Antion, and together for the past 40 years. Full details Here.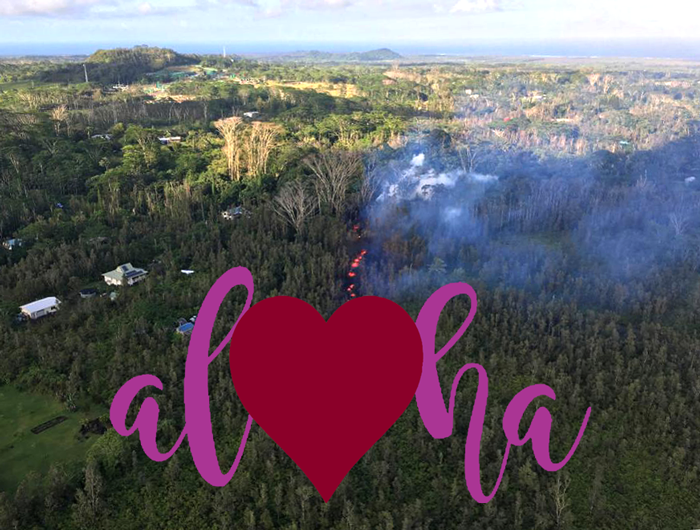 We, Antion and I, are on Kauai, in a beautiful place in the little town of Kilauea on the North Shore. It's the furthest island from the Kilauea volcano, but not far from our minds' meditating and monitoring the on-going eruption of Kilauea volcano on Moku o Keawe, Hawai'i's Big Island. 
The world watches in awe and unease as it continues unabated, in this isolated volcanic archipelago of Hawai'i which is the geographical center of the entire 'ring of fire.' The quantity of magma being conveyed onto the surface is a mindboggling estimated 3 to 6 million cubic meters per day, with a lava fountain maintaining heights of 50 to 100 meters.
The eruption and lava flow has destroyed houses plus many beautiful treasured public areas with hot pools and lake.
What will happen next? What do we make of it and how to make the best of it? I am in wonder remembering how we were initially called to Hawai'i by the magical sights and sounds, the music, the hula, the chant… and how my longtime dream began.
We, Antion and I, moved to Kauai at the beginning of 1993 and right away I had this riveting experience in the library. A book leapt off the shelf at me, opening to these words: "The world will turn to Hawaii as they search for world peace, because Hawaii has the key, and that key is Aloha."
I read the chant about "living As One, at Home inside, in peace, humility, unity, kindness, acceptance and oneness," by Pilahi Paki, Kahuna and Wisdom Keeper.  I took it as a message, promptly started teaching myself this chant, and within a few years some extraordinary things happened.
One day we, Antion and I (my husband, one time British rock 'n roll star turned Hawaiian musician/chanter) received a phone call from a Hawaiian woman who was Chairwoman of the Republican Party of Hawaii.
She said "
I have had a dream. I saw the two of you leading the opening ceremonies, chant and pule (prayers) for the Kauai welcoming inauguration of the new Governor. When I told my husband about my dream, he said, "No way, you must be crazy! You know that only a Kahuna (priest, wisdom keeper) of traditional rank and stature may preside over such a ceremony, not 'haole' blonde foreigners." Well, I had the dream again, and I know what that means. It means it will happen. So… will you do it?"
Oh my! We knew enough to know that the idea was outrageous, unheard of, and utterly impossible. We were 'haoles' (foreigners, literally 'without breath'). How could we be invited to chant when we had "no breath"? We were in shock at the very idea. After all, who were we, blonde, blue-eyed Englishman and a Danish-born New Zealander to do such a thing?
Yet it transpired as in her dream.  We walked in chanting, through the aisles, to the podium, where Antion led the 'pule', prayer, while the Governor of Hawaii and the roomful of some four hundred Kauai leaders leapt to their feet and stood, as if paralyzed, in a long stunned silence…
Afterwards I wondered, how did this Hawaiian woman have the enormous courage to break tradition and protocol? Yet I knew it was destined.
There was a prophecy that the ancient secrets would be so needed for the world's survival and evolution that traditional hierarchy, color of skin, blood of birth and ancestry of this lifetime were not prerequisites for manifesting an inner and outer world of Aloha consciousness, supported by the sacred chants and learning to live and share … "as One, at Home inside, in peace, humility, unity, kindness, acceptance and oneness." 
Later when I was being interviewed on the radio live, I noticed something new. I was no longer afraid of what might come out of my mouth; I didn't care what anybody might say or do in reaction.
I found myself teaching Hawaiian chanting, a no-no for almost everybody, but especially me, of non-Hawaiian blood, who therefore fears – who am I – a foreigner 'haole', white-skinned blonde, blue-eyed Scandinavian, outsider – to even be chanting sacred 'oli', and OMG publically on the radio?
But in that moment, I simply had to do it, say what I was saying, nothing else mattered. …
So I chanted   –
Akhahai e na Hawaii
Lokahi a ku like
Olu'olu ka mana'o
Ha'aha'a a o kou kulana
Ahonui a lanakila, Aloha e
This oli is about the divine nurturing qualities of Mother Earth the Goddess, the peace that all humanity may and can embody.
The first letter of each line spells as an acronym, A-l-o-h-a, and overall means, "living as one, in peace, humility, and oneness". 
I believe that it was given and is meant for EVERYBODY. The sounds are profoundly sacred, universal; this is international, universal, interplanetary, intergalactic, interstellar cosmic star knowledge and 'Kaona' that is needed for our times!
I believe the ancients left within the oral traditions encoded messages with specific application for our present times. I believe that meant to live from the heart, to become 'one with' and 'one with all', in every cell, with every breath, to live in holographic Knowing.
And to live in acknowledgment and gratitude of those who have gone before, our teachers and 'kupuna', ancestors. The doorway opens and closes by this power. 
We, Antion and I – 46 years married and teaching together – are all about gathering us to share  transformational Yoga, Sacred Music, Mantra, Meditation, Sacred Voice, Sacred Sites, Sacred Relationship, Goddess Healing, Nature, Community, Love, Joy, and yay, Hugging!
Stay in touch, I love to hear from you, but please know that I may not respond for a while (until I get my assistant!)
Waves of Aloha Love and Blessings,
Elandra
PS. More on Goddess, Sound Healing, Hawaiki and the role of women in the next newsletter and in my new blog coming.
Don't forget about Elandra's books
Elandra's journeys towards healing and empowering each other.
From Stardom to Yoga to Manifestation, Elandra and Antion have a unique perspective on living life in a modern and confusing world.