Workshops with Elandra … and Friends
Health & Rejuvenation Empowerment Program
 

20 Hour Program

Orientation and Overview: Introductions Connection to ancient healing energy of Kaua'i Language of healing, energy and vibrational medicine. Introduction to and definition of terms used: chakras, meridians, chi, prana, apana, kundalini, ayurveda, Tao, etc.

Transitional Tools: developing a new science of healing that recognizes our spiritual and evolutionary heritage. .What is optimal health?

Structure & Organization of Program: Learn and practice techniques derived from: Yoga, & partner yoga (includes breathing chant & mudras) the Five elements of Chinese Medicine & associations of each organ system Hypnotherapy/ Being Present Taoist Bone breathing Chi nei Tsang (abdominal massage) Pranic Healing Acupower (Thought Field Therapy)

Objective of Program: To take you through a guided focused inner physical workout to release accumulated stress on all levels. To center the mind and open the spirit to heal, change or transform. To cleanse, clear and charge the energy channels within your body and electromagnetic field. As these channels are cleared, chi/prana can flow unobstructed raising vibrational frequency and electrical voltage of the electromagnetic field.
Latest Updates
Hello to all my lovely friends.
I'm so happy to announce that we will be revising and updating all the Health Healing content on the site over the next few weeks.
All 2018 workshops, retreats and trainings will be held on weekends. Dates and locations in Kauai, Thailand and NZ.
We will be in Kauai in May, Chiang Mai Thailand in July, August and Sept, and NZ in October and November, 2018.
In Joy,  – Elandra
Sacred Voice Kundalini Chant Experience
with renowned 60s Rockstar-Guitarist-Singer-Kirtan-Master-Chanter and Musician Extraordinaire, Antion.
In this extraordinary time of change and transition one of our most powerful allies is our own Sacred Voice – our Authentic Voice, our Empowered Voice.
With an Empowered Voice we can do so much – we can speak out against injustice, we can offer support to others, we can raise our voices in song and in prayer.
Tragically almost everyone has lost touch with their own Sacred Voice.  It has been squashed, squelched, driven into hiding.  We have been brainwashed into believing that an empowered voice only belongs to professionals – singers, preachers, politicians.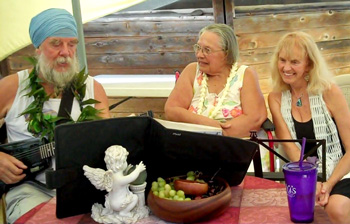 Everyone has a Sacred Voice within that is just waiting to be unleashed.  If you transform your voice you can truly transform your life.
In this workshop we will learn some basic techniques to open up to our Sacred Voices, as well as how to use your Sacred Voice to manifest your own Kundalini energy and enhance your own spiritual practice.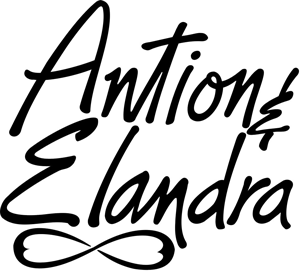 Antion & Elandra Meredith are multicultural multidimensional spiritual adventurers who left the world of the rich and famous to choose a path of sustainable happiness, living (and loving) a life of voluntary simplicity. Having overcome multitudes of personal challenges and in love after 40 years together they love walking their wisdom and are impassioned about catalyzing you into a similarly fearless joyous state of authentic living!
Love Embodied as a Spiritual Path
with Antion, renowned 60s Rockstar-Ragi-Chanter and Musician Extraordinaire, & Elandra, international Healer-Teacher-Author
To enter into a relationship these days is like stepping into a minefield. Divorce is the rule rather than the exception. Many people feel tremendous need for their relationship to have a spiritual and sacred foundation. But how to do it? Who knows? Who has succeeded?
We, Elandra and Antion have been married almost 43 years. Ours is an example of a relationship where love has grown rather than diminished, in spite of many trials and difficulties.
As one workshop participant expressed: "You both radiate so much love, joy & light – which is why so many people are drawn to be in your presence – the unspoken energy exchange is enough without the wonderful teachings you are sharing with us here in Aotearoa".
For a long time we have felt the need to answer the question often put to us: "Over 40 years married and you're in love like teenagers? How do you do it, stay healthy, happy and radiant?"
So we will be using this workshop to share some of the secrets of our own Sacred Relationship as a Spiritual Path to lasting fulfilment.
Some of what we will share:
How to dramatically increase your ability to express appreciation and love (starting within self)

Communicating masterfu

lly about your needs

Developing powerful skills to resolve conflicts

Creating an ever more passionate sensual life

Self – healing techniques for on the spot transformation

Open sharing, discussion and much more.



Includes transformational music, song, chant and guided healing meditation.

Multidimensional Manifesting for Love & Joy
with Elandra, international Healer-Teacher-Author
Manifesting – a buzz word for today. In such books as The Secret there is much talk about the Law of Attraction. Everyone wants to manifest something – a new car, a new home, lots of money, that special someone. Unfortunately most come away disappointed. It just doesn't seem to work for so many people.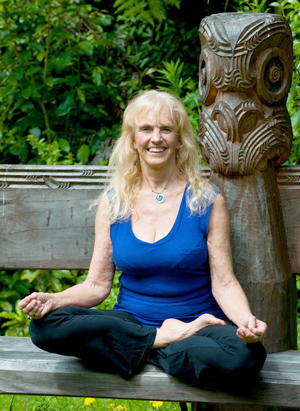 There is a higher level of manifestation. You are a Spiritual Being and you can tap into your Higher Self to create a life that is rich in experience, in love and in spirituality. One of the secrets is acceptance of your own empowerment and spirituality.
From there you can:
Learn to heal health dysfunctions at their origins
Develop and maintain relationships of  health and joyous longevity
Use the power of intention to manifest and co-create powerful, spiritual goals and visions
Dare to imagine and manifest your highest visions
Practice  conscious  congruency and integrity
Claim  health, wealth and the incredible  life of your dreams
Manifest Your Highest Personal and Planetary Visions
Hasten Humanity's Mandatory Inevitable (R)evolution into the New Species and New Civilization
Includes  transformational music, song, chant and guided healing meditation with Antion, renowned 60s Rockstar-Ragi-Chanter Musician extraordinaire.