Sacred Sites & Sounds Journeys
One day Elandra woke up with a vision of a picture of a bus with the words emblazoned on the side, Sacred Sites & Sounds Journeys, and soon we, Elandra & Antion, were manifesting this dream (that I took as a direction from Spirit). We still are wherever we are!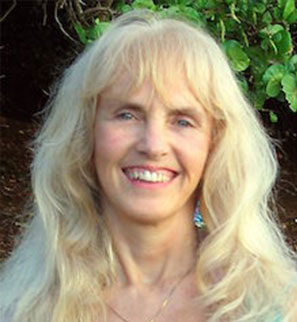 We love sharing our love of Nature, Mother Earth and Sacred Sites, plus our love of the Power Of Sound In Chant and Music, and we totally love our part residence in these three Exotic Glorious Places, that are Paradise on Earth: Hawaii, Thailand and New Zealand.
Stay tuned, can't wait to have you with us!
You can see an example of a journey in Kauai, Hawaii, and you can learn and see more about Kauai in the details below.
Thailand has incredible sacred energy and magnificent temples and we are ready to take you on tours there too. Email me elandra@healthhealing.org for full information.
Healing Hawaiian Retreats
The Healing Sound Current of Hawai'i: Heaven Makes Love to Earth
A new Hawaii experience
A five day immersion in Sacred Sites and Sounds like no other to grant that which is longed for – the sense of coming home to True Home Within.
An extraordinary journey into the magic and mystery of Hawaii through sound, chant, song and hula.
An experience like no other of the essence and presence of Aloha and Ohana
A unique workshop facilitating and transmitting pre and beyond – ancient wisdom for your healing, empowerment and enjoyment
Your unique tone, vocal print and blueprint will be uncovered to quicken the release of emotional and physical stresses.
We will learn to change limiting belief systems in your DNA recognizing your unique Kuleana (what you are here to do and be)
We will connect to physical sacred sites, Heiau, using the power of the vortices to connect deeply with the stars, your inner voices, your true voice, and your very own unseen friends and helpers.
We will honor and connect with the power of Nature, called the 'Aina' You will talk to the rocks, and experience the living beings that they are, and hear them talk back. If you wish, we will show you how to learn to use hula, and chant, to help you become more authentic and fulfilled within.
In addition, if you are seeking healing in your life, there is opportunity to realize this into manifestation. Wonderful Sights and Insights lie in store for you!
with Antion & Elandra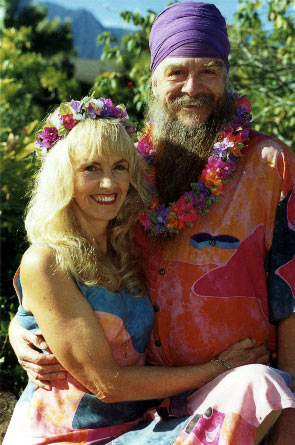 Come with us and find out
We will be visiting sacred sites in nature, places of power, where exist vortices of energy. Such sites, called Heiau, are places of activation of '6th sense' abilities within you. Heiau means literally a place where you can 'snare time', where you can access the multidimensionality of the Hawaiian ancient Aloha energy and beyond. Such sites are now, in many places throughout the world, being opened and activated for the benefit of humanity and according to the prophesies.
Here you will experience authentic Hawaiian chanting with traditional ancient drum called Ipu Heke, and understand the purpose and power of sacred chant, and how it may be of benefit in your personal spiritual life. You will experience Hawaiian 'mele' (song) with guitar music. You will hear stories, and music that may strike a chord in your soul…you will learn a way to connect deeply with the sacred energy of Mother earth, and of the Goddess. We will speak of Goddess Laka, Goddess of abundant green nature, of the power to attract, and of the Hula, – 'Hula' means 'to raise sacred fire'- and of Goddess Pele, Goddess of Fire.
About Mystical Kaua'i
Kaua'i, the oldest island of the Hawaiian chain, the highest undersea mountain in the world, where rainfall is greater than anywhere in the world, and where the largest crystal lives…is indeed a place of extraordinary beauty, power and magic. She is said to be the remains of the ancient Motherland, called by some, Mu, or Le Muria… It is said that there were crystal mountains where initiates teleported to become Kahuna ( keeper of the secrets)- who could travel between worlds, heal instantly, connect directly to the Source, the Creator, who understood the secrets of navigation through oceans in canoes, and through the inner worlds to the stars.
It has also been a place that has kept its deepest secrets to itself. Until the more recent past…
From the Wisdom Keepers of Aoteroa, New Zealand, (Elandra's home of upbringing) came forth the news of a prophecy that said that when the stars were aligned in a certain way, it would be time to tell the true history of the migrating peoples of the world. That time is now here, and they are saying: The truth will be opened those of Aloha, to all who love. To those who are called to love the land, and honor it, those who love the ancient knowledge, chants, hula and wish to learn.
Here in Kaua'i, you may feel at home, and have the sense that you belong here, and that vast possibilities are at hand. . .Why do you think you feel 'called 'to come to Kaua'i? Why do you cry and experience 'chicken skin' upon hearing the hula, chants, music and seeing the movements of ancient hula, and feel a sense of longing, and of awakening, and feel like a fog is being lifted from your inner vision?