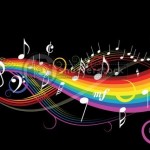 It sprang to life  – in California 20 years ago and continued in Hawaii  –  as Antion and Elandra's version of the best Spiritual Party you can imagine: an interactive evening of high energy multicultural, inspirational and interdenominational music, ecstatic chant and song.
Antion's one-man-band music  derives from his four "musical incarnations": from  the dynamic energy and rhythms of sixties rock 'n roll to Sacred Kirtan and mantra chanting from India's temples, through  Hawaiian sacred song, story, dance and chant, to New Thought music from USA, all as a creative focused combo along with Guest musicians –  and You.
Elandra's healer vision helps focus the energy for transformation. The intent is to support humanity and the Earth to return to a consciousness of honouring the Feminine  and valuing Living Love as the highest priority of humanity.
Sunday 4th December 6pm to 8pm, Kawai Purapura, Mills Lane, Albany, New Zealand
Sunday, 5th February, 6-8pm Kawai Purapura, Mills Lane, Albany, New Zealand