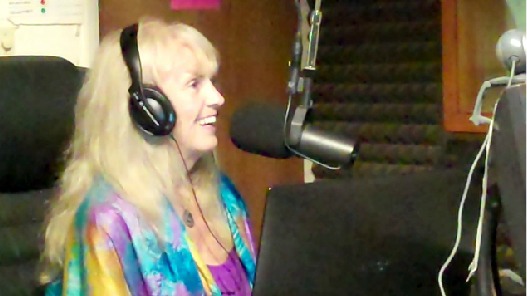 Know Now, Your Choice Changes Everything
In the New Civilization,
Love is the Key, Doubt the Enemy
Miracles of Healing Transformation the Result
 "Elandra's healing work is very powerful" – Louise Hay, renowned author-healer
Let's go for it: Heal your relationships, energy, and illness in one go!  Retrieve your lost energy!  Trust your guts! Follow your Goosebumps! Love your life!
How you may benefit:
Know how to commune with your cells and organs to KNOW a new relationship of Love with your body
Know how to self-heal your physical challenges, even the most chronic trauma and depression
Neutralize, cancel and retrieve the energy of inner and outer negativity (fear, pain, anger, grief, confusion) for your power and benefit
KNOW how to live and love for your highest destiny and fulfillment
What you may learn:
How to use the power of Love by deliberately loving  the organs with eyes and mind and heart (brought a dying man back to life)
How to malama, nurture, commune with and  receive the energy of Aina – Nature
How to use the fifth chakra to speak out the truth of how you really feel
How to retrieve and  reclaim lost energy through specific organs in  the belly, na'auo, and opu for soul retrieval
The purpose of the amped-up energy of these times is to clean out of bodily memory all the disempowered perceptions, beliefs, thoughts, emotions and experiences that are not your True Self but programmed into you through centuries of authoritarianism and control. They are up for big time recall! In a session we wave goodbye to them as they are extracted out of physical memory! Healing – of even the most life threatening symptomology – can be instant once the original cause has been accessed.
If your answer is yes to any one question below, you may be suffering from soul loss and "homelessness" in your body.
Is your life not what you expected and wanted?
Do you have less energy than you would like, and physical problems, perhaps long standing or serious challenges?
Do you feel "I wasn't the same after that!" after your accident, whiplash, hospitalization, anesthesia or any trauma?
Do you feel your throat tight? Your voice shackled? Stuck?
Do you quake at the idea of speaking out the truth of how you feel to family members?
Are you looking for your Voice in speaking, chanting, singing or writing?
Are you struggling to forgive?
Do you have an inner critic that won't let up with its parade of miserable memories?
Do you long to hear your own inner voice? And trust your own KNOWING and higher inner wisdom?
Internet Cyber Sessions, International with Skype (Skype is an easy free download)
Fifth Chakra Holographic Healing
Cost   $120 for 60 mins – Includes follow up email report
In-person Sessions
Lomi Chi Evolutionary Healing
Cost $175 for 90 mins
At Kawaipurapura Retreat Centre, Albany, Auckland, NZ
Click on the Contact Us tab and leave your contact details. I will get back to ASAP!
Elandra K. Meredith, CMT, LMT, BA: healer, medical intuitive, author, yogi, health coach, minister, life coach and 40 year spiritual consultant, has over 25 years' experience as professional practitioner of 33 modalities  in five Healing Centers, and is founder and international trainer of Lomi Chi Evolutionary Holographic Healing.
Disclaimer: this information is not intended to diagnose or prescribe for medical or psychological conditions or to claim to prevent, treat, mitigate or cure such conditions. If you use these techniques by yourself or with me, you must agree to take full responsibility for yourself and your use of it, and make your own health care decisions based upon your research and in partnership with a qualified health care professional.
In Joy, 
Elandra