Let your Life's Healing Start Today
The Elandra Health Healing System
How to self-heal your body's physical problems
Elandra, internationally known as a Master Healer, "Medical Intuitive"Medicine Woman, Shaman, Healing Teacher, Minister, Health Trainer and Coach asks:
Where do you need to heal? And explains How I can Help YOU heal yourself!
Healing is Elandra's Passion and she lives it.
More than 5,000 have experienced Elandra's healing sessions, trainings and workshops worldwide!
Regardless of what you think of your ability, and regardless of the severity of your ailments,  even if you've never healed  anything and don't even know what it means, and can't even imagine, even if you have only a few minutes a day to make it happen—this is information and help you need right now. Not just your body but your life practically heals itself!
This is about Healing Consciousness that allowed me to heal cancer and my own broken bones almost instantly, and will allow you to heal yourself faster than you ever thought possible.
Despite what you may have heard from parents, schools, religions, doctors, media and authority figures "those who know"
you now have the possibility of healing yourself fast and living fear-free with regard to your body… simply by changing consciousness….
All you need is Conviction and Commitment.
The Elandra Health Healing Program gives you:
Training in the consciousness that allows for freedom of perception, belief and change
Training in the 8 principles of self-healing maintenance of your mental, emotional, spiritual and physical bodies
Training in the 8 conditions of healing
Training in healing others (once you can do it for yourself you have the ability and knowledge to help others)
A healing that is like a clearing out of corrupted files, unwanted sabotaging belief and conditioning from parental/ancestral beliefs
Cellular restructuring, and retrieving/restoring energy and beliefs that are in your highest and best interest
A remarkable multitude of techniques and tips for your benefit gleaned from 40 years research and practice in the field and
Much much more!
Let your life's Healing Start Today
The Elandra Health Healing Program
SINGLE PAYMENT OF $397
OR
3 PAYMENTS OF $132.22
Healing Music Chant and Voice CDs by Antion
Live On Kauai: Songs of Love, Healing, and Blessing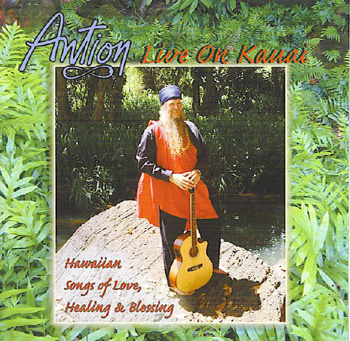 Antion's Live on Kauai: Songs of Love, Healing and Blessing album carries the sound current of Aloha. It is wonderfully sweet and healing, yet incredibly potently powerful with words and energies of support and blessing. Some say that here in Hawai'i lives the ancient Motherland, land of Mu, and that the Hawaiian language brings us closest to its source…you can feel the resonance for healing, loving, bringing you home to yourself…
---
One In The Goddess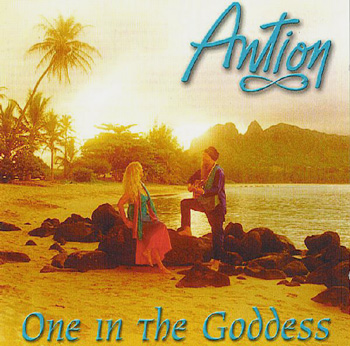 Antion's One in the Goddess album is a powerful yet soothing journey into the Heart of the Goddess drawing from Hawaiian, East Indian and American traditions. It is created with an artistry that is profoundly beautiful, deeply dimensional and hauntingly touching. Remarkable in its clarity and intensity, this spiritually healing and uplifting album has that quality of immaculate presence that you know comes from years of spiritual discipline and devotion.
 .
Yoga For Health & Healing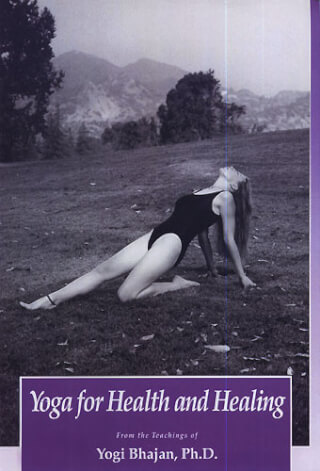 Yoga for over 100 specific physical problems: addiction, stress, headaches, backache, colds, constipation, menopause, sinus problems, and sexual potency, to name a few.
Easy-to-understand explanations of yoga as a tool for self-healing (the electric force, the magnetic field, the life force, the chakras, the pineal gland, the nadis, and how to awaken the kundalini energy), yoga basics (kriyas, mental focus, breath techniques, mantras, postures, mudras, body locks), and key areas in the body for staying healthy. Health maintenance through yoga.
Eight meditations for healing others. Healthful lifestyles.
From the teachings of Yogi Bhajan, Ph.D., 1994 revised edition, 141 pp, 8 1/2 x 11, profusely illustrated, ISBN 978-0-940992-01-6, comb-bound paperback with clear acetate protective covers, $18.95